Komego had not only maintained the conventional tradition of making miso since the second year of Tenpo era (1831), but continued to create our own new tradition in over time.
Komego will continue to be a small Kura (storehouse), instead of heading to mass production. We would like to have customers satisfied with our miso and cherish our own pleasure and pride in making miso.
Comparison of the miso products
We will show you the mapping of miso produced in our store.
Miso is made from gmalth and gsalth other than gsoy beanh as the main ingredients. Some misos are sweet and others salty, which depends on the amount of malt and salt content and the aging period.
Even in case of the same amount of malt or salt content, miso will be salty with a longer aging period.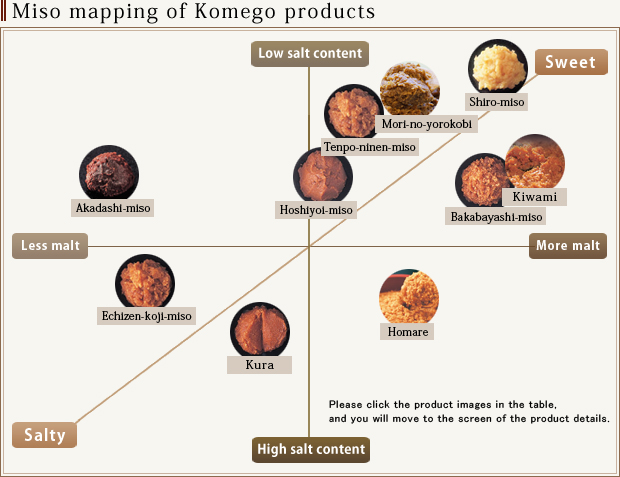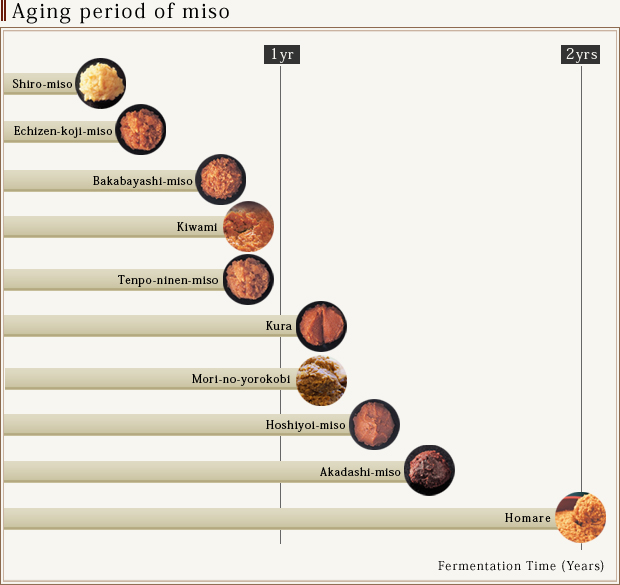 The flavor of miso is different simply in gsalt contenth, gpercentage of malth and the aging period, and it will be difficult to properly use miso products suitable for various purposes.
Each miso has its own flavor characteristics depending on the aging period.
The longer aging period is, the richer the flavor becomes from the stage when miso generally has its flavor.